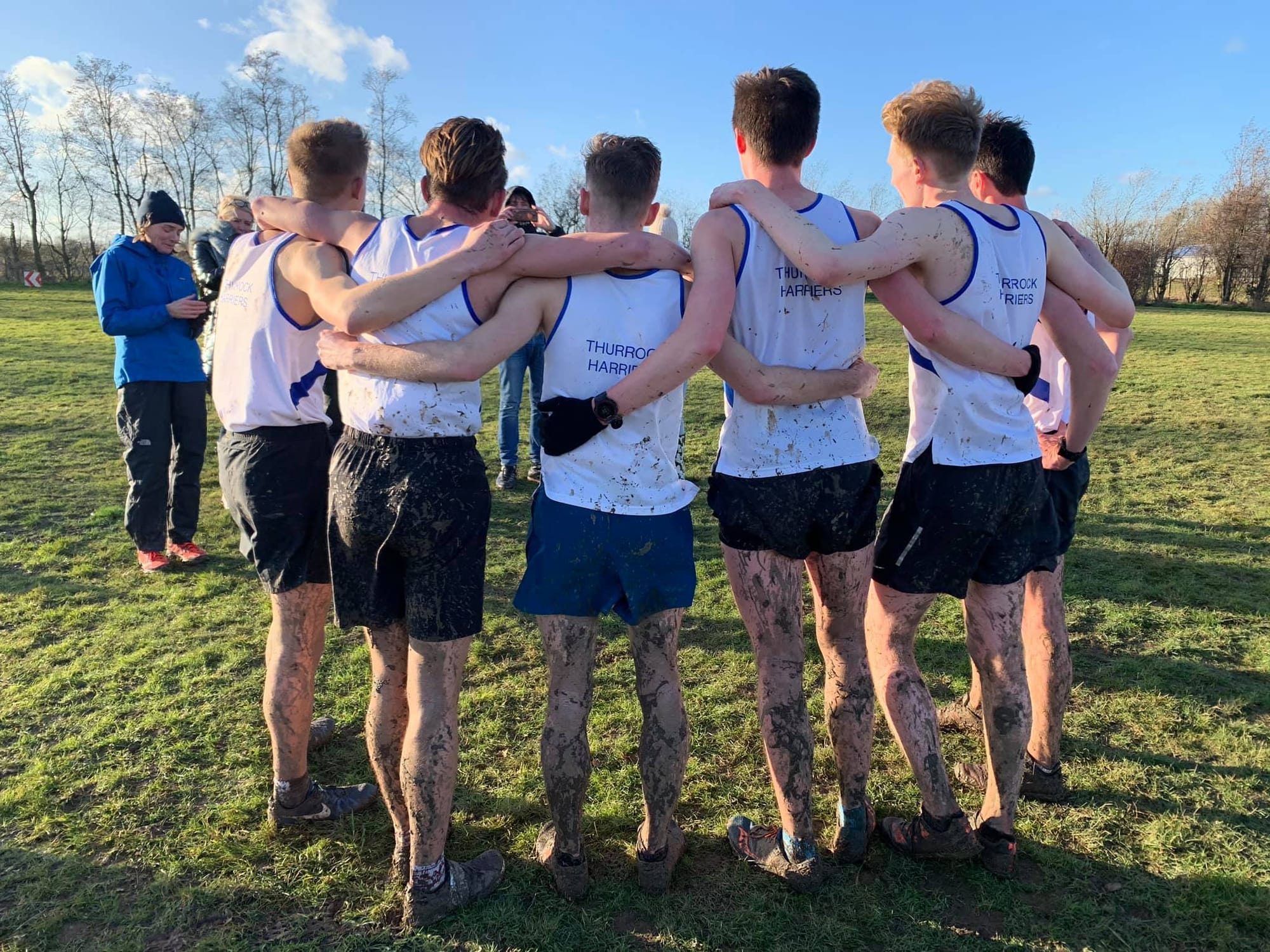 Saturday 14th December saw Round Three of the Essex Cross Country League race at Writtle.
On a very windy and demanding muddy course there was an excellent turnout for our Under 13 athletes, and at the other end of the age groups, the Senior Men, achieved their highest team score, finishing in fourth position.
Results as follows:
Under 13 Girls - Olivia Forrest 10th, Cheyenne Dagher 13th, Sophie Matthews 29th.
Under 13 Boys - Harry Wyatt 3rd, Alfie Squibb 14th, Teddy Squibb 33rd, Oscar Potter 40th, Lucas Willett 44th, William Watts 45th.
Under 15 Girls - Jayne Elvin 3rd, Olivia Higgs 34th, Ruby Scott 37th.
Under 17 Women - Demi Eves 6th, Kennedy Beardwell 10th, Emily Fall 17th.
Under 17 Men - Dylan Harrod 11th, Sunny Vehit 14th.
Senior Women - Hayley Instance 15th, Toni Radley 20th, Loretta Sollars 21st, Jodie Farrell 37th
Senior Men - Leon Wheeler 7th, Taylor Newell 10th, Ben Prior 20th, Alec Finch 24th.
Robert Doyle 55th, Jack Exley 56th, Keith Willett 85th, Steve Ball 122nd, Bernard Johnson 156th.
Well done to all.